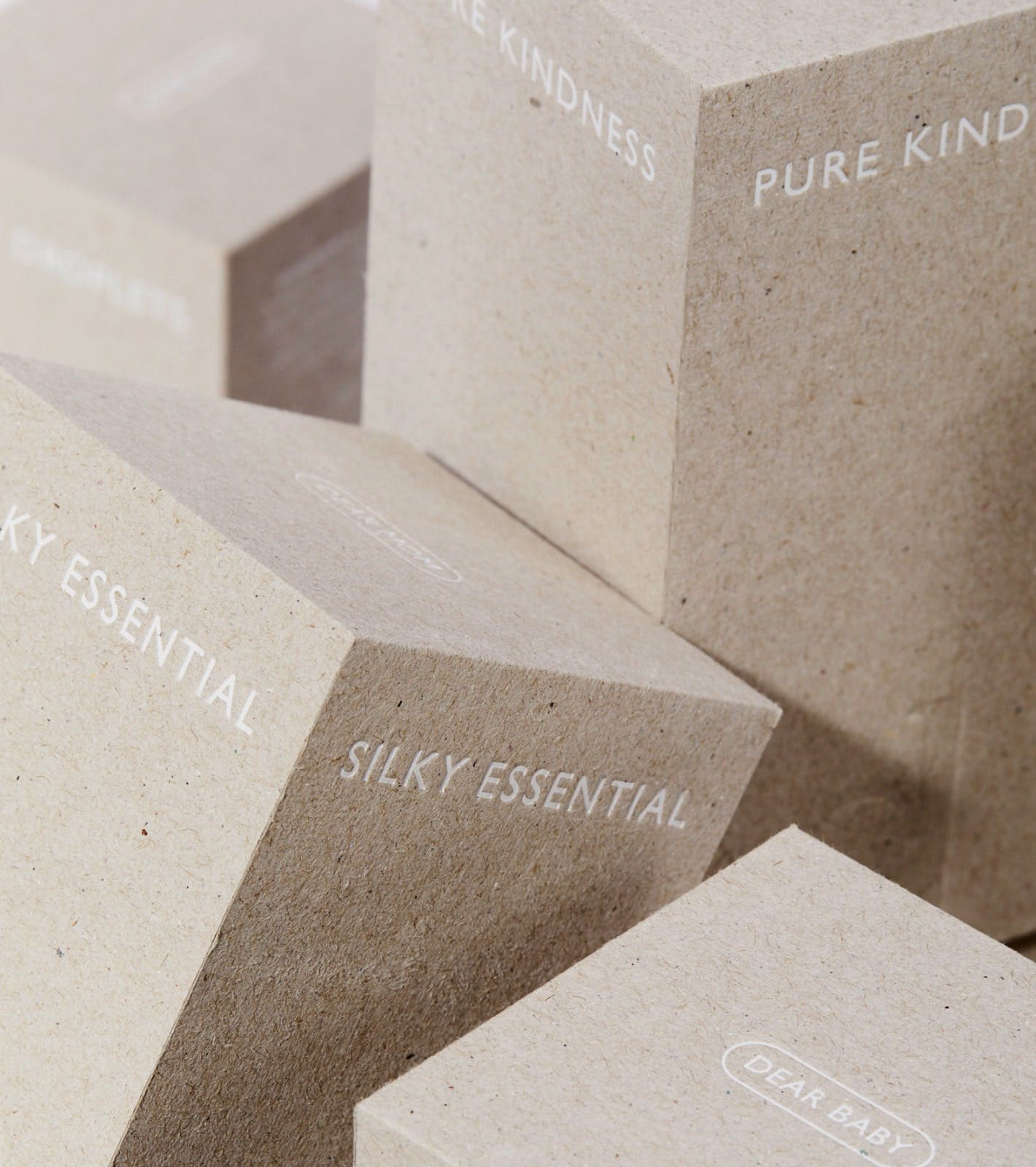 Responsible Packaging
In creating SoKind we strive to be as transparent and trustworthy at every level of our production. At SoKind we recognise responsibility as a brand to reduce its impact and to become the most responsible version of ourselves. We reduce responsibly while wanting to make better choices, minimising our environmental impact, across our entire business.
Bottles and Cardboard Boxes
Our resource-efficient packaging keeps our environmental footprint at a minimum - in particular when channeled into efficient recycling and recovery routes. All our cardboard boxes are made in eco-friendly FSC-certified boards that are 100% biodegradable. Our bottles are made in endlessly recyclable glass, recyclable PET-plastic, recyclable HDPE-plastic, and biodegradable bioplastic extracted from renewable farmed sugarcane.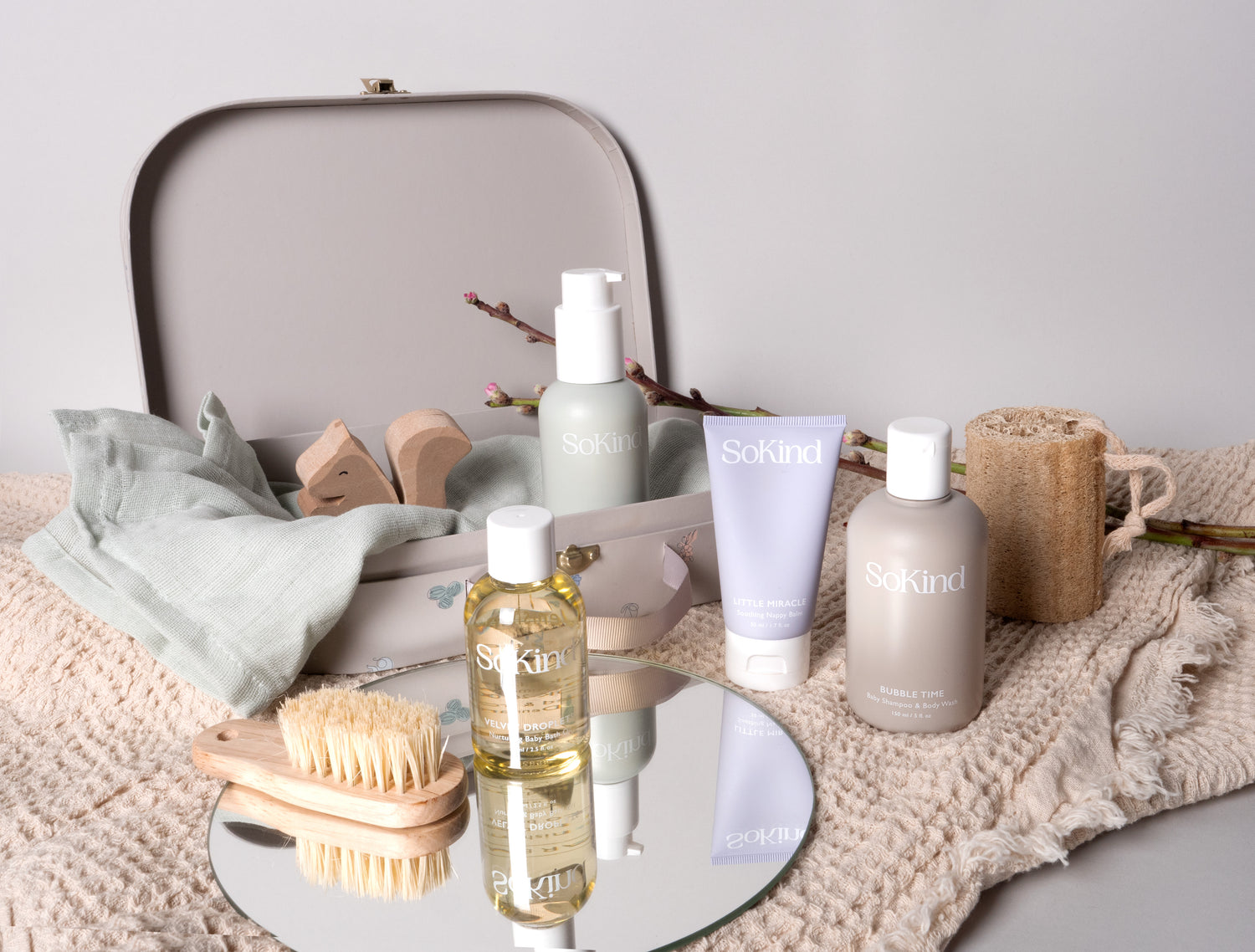 Versatile Kit Packaging
It is important to us that the packaging of our Kits has more than just a transport purpose to avoid the packaging just being discarded upon arrival at our customers. That's why our Dear Baby Skin Care Kit comes in a small suitcase, which holds hours of fun for your child and can be used again and again. Our Pregnancy Skin Care Kit comes in a box, which can be used to store all of your favorite products.
Chain of Production
We are in an ongoing climate crisis, which affects what we're already seeing globally. We know, as a brand creating products, that we have a key role to play in this. We're so committed to the action we have to take to make the experience of life on Earth more pleasant for future generations, not because we need to, but because we believe in using our business to make a positive change for everybody. This is why it's important to us, that all our suppliers comply with our code of conduct within responsible packaging and quality requirements.